5 Reasons Why You Should Train In Your Lunch Break
Personally, I am not a morning person, I love getting a bit of a sleep in! We all know the guilt of staring into our breakfast bowl or morning coffee, scolding ourselves for hitting snooze… again, rather than hitting the gym. After a long day at work you find you're back at the same table, with a similar feeling in the pit of your stomach.
Here at CrossFit Canberra we feel your pain! But fear not, we've found the answer to your cycle of wishing you trained more frequently... Lunch-time workouts! So, say hello to free mornings to sleep in and more evenings doing what you love. You'll even have more energy when you do go back to work in the afternoon. Really there is nothing to lose! Here are out 5 top reasons why you need lunchtime training in your life.
1. You'll be more focused.
I have one word for you... endorphins! They flood your body after a solid workout. You'll find you think faster and you have more creative ideas!
2. You'll have more energy (Goodbye 3pm slump).
You should notice after a really good workout (once you've caught your breath) you feel oddly energised. Exercising in the middle of the day can give you an energy boost that will likely carry you through the rest of your day. Meetings should go faster and you might find that energy to do those tasks on your to-do list that you have been procrastinating about.
3. You might find you make better choices in what food you eat.
Studies have shown that people who work out regularly experience less feelings of hunger, which means you are likely to want food, only when you actually need it (not when you are bored and want to get away from your desk).
4. Say goodbye to early wake-ups or late nights at the gym.
One of the greatest reasons to train during your lunch break is that you will now be free to have your mornings and evenings to yourself. Which means you'd have more time with your kids, or more time to pursue that hobby you've been obsessing over.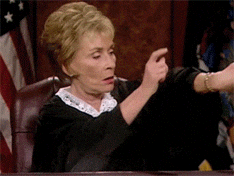 5. You'll actually take a break.
Last, but not least, if you make the commitment to train in your lunch break a few times a week, you will actually take a break. I know I am not alone in saying some days I find myself at my desk at 5pm, realising I haven't left it all day. You will actually get more done, and your work quality will improve if you take your full lunch break (There's a reason why we are entitled to them).
Interested in joining our lunchtime session? Contact us today to find out how!
#Crossfitopen #crossfitincanberra #crossfitcanberra #crossfit #gymsincanberra #bestgyminfyshwick #canberragym #gym #Teamwork #workout #lunch #lunchbreak